Press
July 2014
Our Circle Coasters published in Homemaker Magazine
July August 2013
Red Dachshund Pull Along Dog published in The Green Parent Magazine July-August 2013 issue.
July - Auguts 2013
Wonderful news! Our Organic rattle Cat was featured in The Green Parent "Raising Organic Babies –Pick of the Best Organic Toys" article, in their July-August issue.
Our Organic Rattle was featured in Vegetarian Magazine February issue 2013 in Eco Ideas for little people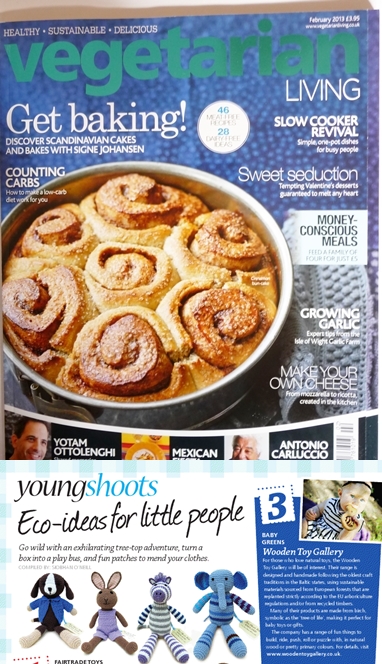 September 2012 
Wooden Toy Gallery creates a wooden Dodo toy for Oxford University.
Oxford Dodo inspired by the Dodo in "Alice in Wonderland" which was written in Oxford. Oxford remains famous for its links with the Dodo to this day.

September 2012
We are very proud to have been selected in the Simple Homemade 21st issue on the eseential products page.  
Our Montessori fruit tree lacing toy was selected as an Editor's pick for the harvest season gift ideas.
July 2012
We were thrilled when our wooden toys were selected by Country Living for their 2012 Christmas homepage.
The red sausage dog and red push along car are perfect Christmas presents for little ones.  And our handcrafted natural wooden bird Christmas decoration is lovely as a small gift and looks beautiful on a Christmas tree. 
http://www.countrylivingfair.com/xmas/


May 2012
Our organic handmade loory is in the May issue of Simple Homemade magazine.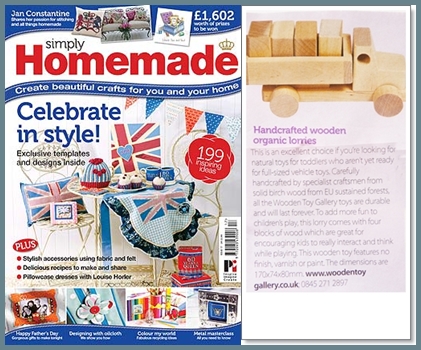 June 2012
Our famous toys ABC blocks and organic wooden lorry have been selected and featured on the Not Not On The Highstreet . Com in the Perfect Gifts for New Babies and Their Parents Catalogue.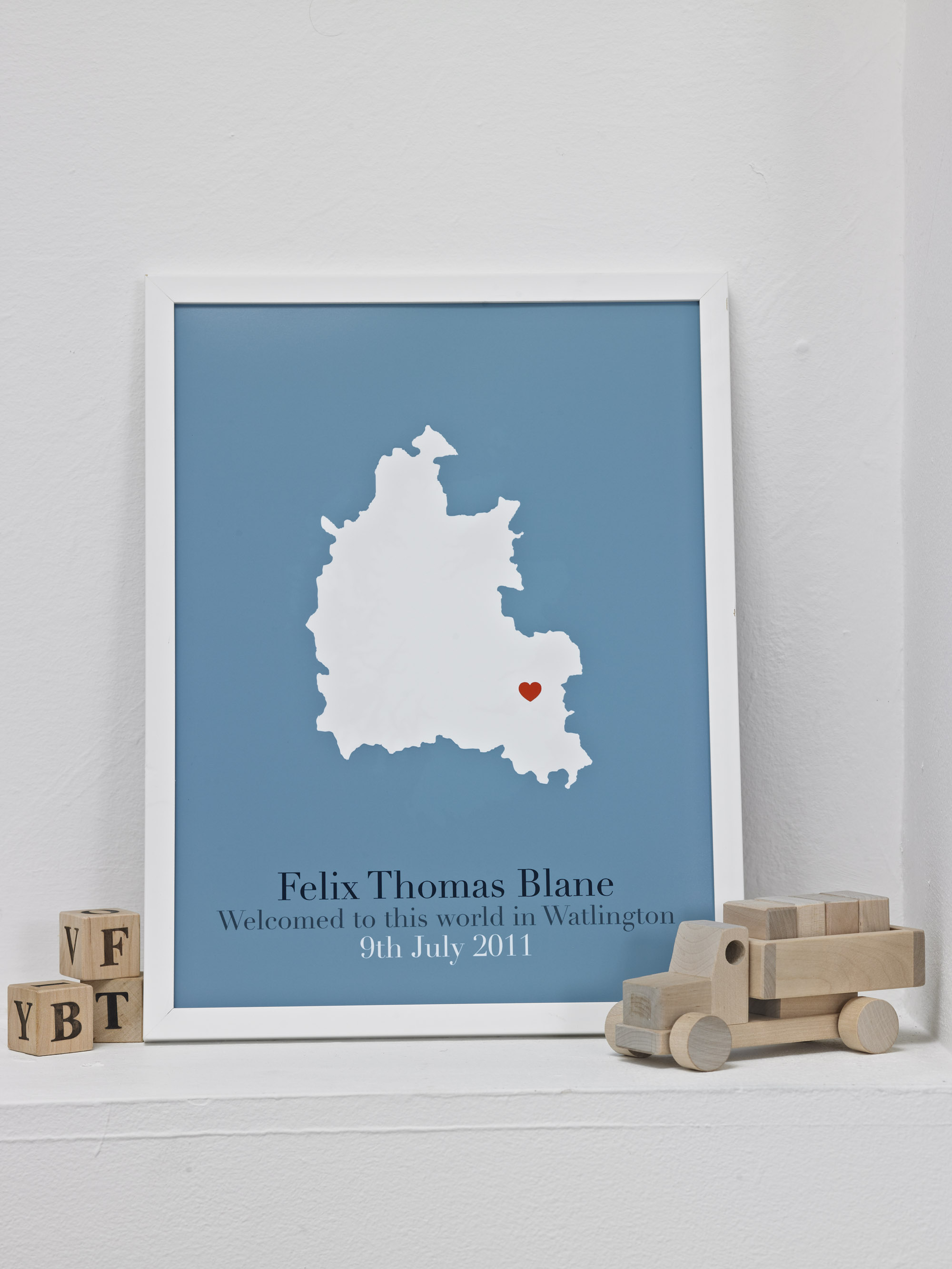 15 Eco-Friendly Toys for Kids Featured on Etsy
February 27, 2012
http://www.parentmap.com/article/15-eco-friendly-toys-for-kids-featured-on-etsy 
December 2011
We are very proud to have been selected in The Guardian's 2011 Children's Christmas Gift Guide. 
Our Sausage Dog was selected as an Editor's pick, one of the very best Christmas gift ideas for children.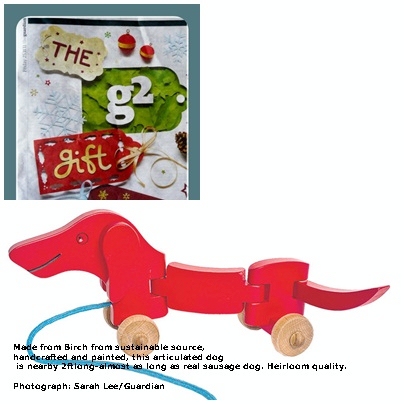 Events 
Come and meet us at Country Living Christmas Fair London 7-11 Nov 2012
Stand D18
http://www.countrylivingfair.com/