Discover Birch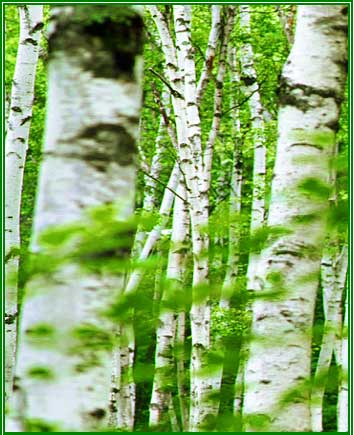 Toys made of wood and other natural material have a special meaning. Natural material is recommended by medical specialists and also for children with speech or vision disorder. There are a great number of nerve receptors in our finger tips which are linked to speech and vision centres.  That is why touch is of great importance for the physical and spiritual development of children.
In order to achieve this touching sensation, all our toys are made from birch wood - the most powerful tree on the earth.
A leafy tree known from ancient times as a medicinal plant, used in the treatment of many diseases, the birch tree is also known as the "tree of life".
Birch trees are associated with new beginnings, fresh starts, stability, initiation, adaptability, and growth. For example, traditionally, babies' cradles were made of birch wood, drawing on the earlier symbolism of new beginnings.
The birch is one of the first trees to appear on bare soil after land has been cleared. It nurtures other plants so that they all may grow.
The difference between tropical woods and birch:
Tropical woods tend to be lighter, water absorbent and splinter more easily. Birch wood is tough and does not splinter which makes it a perfect and safe material for toy-making.  In addition the light graining helps to enhance the brilliant colours.
The beauty of birch trees is due in part to the contrast between their white bark and their green summer leaves or yellow autumn leaves. As a result, many artists and photographers have used birch trees as subjects.
By playing with natural birch toys children will awaken their natural senses an detect whispers of transformation and growth in the midst of the birch groves within their souls.