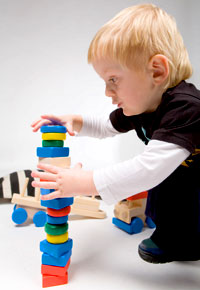 The tradition of making beautiful and original wooden toys in Europe is centuries old - a history of great skill and artistry. In the past, toys were often handcrafted at home from simple materials. Even so, these charming toys still brought joy to the children who played with them. In the case of children of the wealthy, toys were often specially made in small quantities by skilled craftsmen who produced work of remarkable quality and finesse. These traditions of craftsmanship were passed from generation to generation and, where they have survived, are highly valued and treasured today.
The Wooden Toy Gallery has direct links with highly skilled craftsmen in areas of Europe where these traditional crafts have survived and thrived. The craftsmen work in an eco-friendly environment, using sustainable supplies of wood, to bring the beauty and joy of traditional toys to our customers today.
Because traditional wooden toys are natural, simple in their design and continue to appeal to children they never really go out of fashion. They are as much a delight to children and their parents today as they were many centuries ago.
What are the benefits?
Quality and Safety
The level of craftsmanship that goes into producing our wooden toys means that they are of a much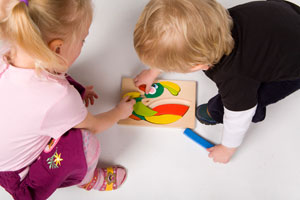 higher standard, in terms of design and decoration than, for example, plastic toys. Toys made cheaply on a production line might be visually more complicated than wooden toys, but they are often cheaply finished. Flaws which occur during the production process can make them brittle and thus plastic toys are not always as hard-wearing as our traditionally made wooden products.
Our hand-made wooden toys, are closely examined as they are made. It is rare for them to have weak points because they are made of solid materials and flaws will be spotted during the production process. . Great pride is also taken in the paint and design of our toys.
In addition, as our toys are made from 100% wood with entirely natural finishes they are free from any toxic materials.
You can also rest assured that wooden toys containing only large pieces will not present a choking hazard for your small child. The toys are also chewable - there are no toxic paints used which might make your child sick. The toys will not fall apart in the first week after the child receives them but rather a toy that a child will have for life. .
Develop natural senses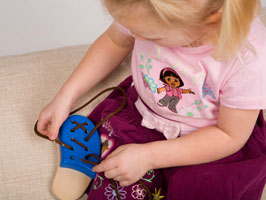 Our toys are crafted from top quality birch wood from EU sustainable forests.
Birch trees are associated with new beginnings, fresh starts, stability, adaptability and growth. Young children have highly attuned senses and they are therefore capable of feeling all this through touch and smell.
The birch is one of the first trees to appear on bare soil after land has been cleared. The birch is highly adaptable. Proof of this adaptability is seen in its ability to repopulate areas damaged by forest fires or clearings. Bright and beautiful, the birch is a pioneer, courageously taking root and starting anew to revive the landscape where no other would before.
Durable, Longevity
Wooden toys are strong and do not break easily. Because of their strength they can stand a lot more weight and pressure than other toys. In the hands of anyone except the most boisterous child most wooden toys will serve many years and when the child outgrows the toy it can be stored for the next generation Good value for money
 
While plastic toys may be cheaper, they are not designed to survive more than one child. Wooden toys will not only make it through the use of one child, they will be around for that generation's children and grandchildren. When you consider the time that the toys will be used the cost is very little.
Easy to maintain
Wood toys are easy to clean. Most of them have only a few pieces and a good finish on them. Simply wipe down after a spill and leave it out in the sunshine for a few hours which should kill any germs and nasties. Our wooden blocks can be gathered up quickly and stored in the toy bag provided.
Educational
Some of our collection of toys offers educational. All wooden toys will have some educational or developmental benefit.
Wooden toys can: Help increase a child's attention span.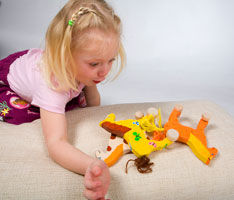 • Help to develop and fine-tune a child's dexterity, movement and motor skills.
• Unlock creativity & imaginative minds.
• Assist in the development of hand-eye co-ordination.
• Develop a child's problem solving and puzzling skills.
• Increase spatial awareness.
• Assist with shape and colour recognition.
• Encourage vocabulary expansion